10 Feb.2019
THE LINE PAINTER - BIRD
BAT (Directing duo Bali and Mat) from represented by Liz & Katie Not To Scale just released this short film for Bird. "The Line Painter," is the story of Roy, a hard-working line painter. The story unfolds to show our protagonist's journey from painter to hero, helping to free the Bird riders from the pollution and stress of their commute and show frazzled drivers that there is another way to travel to work.BAT's (Directing duo Bali and Mat) stunning character design, suffused lighting and powerful narrative elevate a recognizable everyday scene of commuting to work into an engaging and emotionally led story.
https://nottoscale.tv/video/the-line-painter-bird/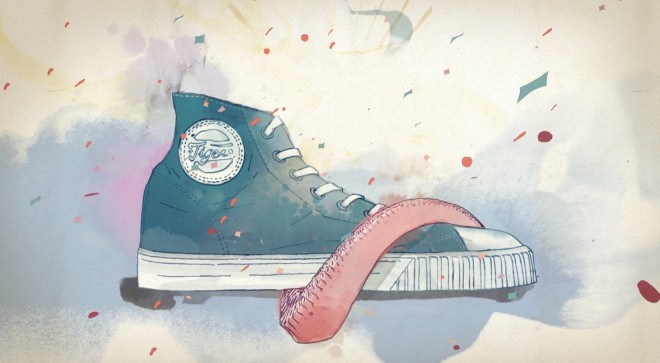 14 Sep.2018
SOLE OF KOBE - ASICS
Not To Scale LA, Hello Savants and Saatchi & Saatchi LA bring to life an episode in the 'Sole of Kobe' film series celebrating the Heritage and Future of the ASICS brands, as part of the centennial commemoration of the ingenuity and philosophies of company founder Kihachiro Onitsuka.
Directors Hello Savants interpret traditional Japanese
watercolour
techniques through the language of contemporary animation, in the wonderfully
realised
'A Shot at the Title' sequence which explains how Onitsuka-san came to create his iconic basketball shoe. Via beautiful
illustrations
we discover how, upon eating his mother's homemade octopus salad and
realising
the strength of each tentacle's suction cups, inspiration struck on how to increase the grip on his footwear's sole.
Hello
Savants use a crossover approach of traditional frame-by-frame animation, real footage of
watercolour
ink and digital 2D and 3D elements. Animating delicate
watercolour
brush strokes and organic shapes for each scene, they apply transitions that are natural and fluid while always
emphasising
the shape of the shoe. The use of overlapping layers elegantly integrated into this painterly environment conveys a perception of depth throughout the story.
https://nottoscale.tv/video/asics-hello-savants-sole-of-kobe-not-to-scale/

30 Jul.2018
STARBURNS INDUSTRIES
Starburns Industries, the studio behind projects including Oscar- nominated "Anomalisa", "HarmonQuest", and "Rick & Morty", teams with Liz Laine Reps, Inc. for commercial representation.

Liz Laine Reps, Inc, is excited to announce they have signed Starburns Industries for commercial representation in United States and Canada Along with her Canadian counterpart, Katie Ward Gerard, Liz Shaw will seek out opportunities and connections for Starburns Industries within the commercial space.

Starburns Industries is an innovative and imaginative full-service production company, specializing in stop-motion, traditional 2D, and CG animation as well as live-action production. Starburns is a creator driven studio, whose founders are responsible for the creation of Adult Swim series "Moral Orel", "Mary Shelley's Frankenhole" and "Rick & Morty"; as well as the Academy Award nominated animated film "Anomalisa" and the upcoming Netflix animated feature film "Bubbles".

https://www.starburnsindustries.com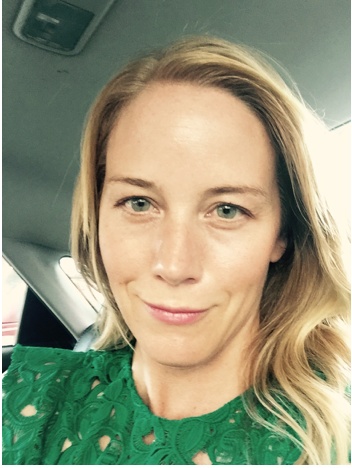 17 Jun.2018
KATIE WARD GERARD
Liz Laine Reps, Inc is proud to welcome and reunite with Katie Ward Gerard as sales representative. Katie, based in Toronto, will be heading up sales in Canada as well as contributing to sales in the US.

Liz Shaw, founder of Chicago based Liz Laine Reps, hired and trained Katie nearly twenty years ago. Since then, Katie has worked on the west coast as an independent and as head of sales for Radium VFX. She then made her way to New York, where she worked as an agent for Patricia Claire Co (now Free Agents).

They are both very much looking forward to joining forces. Katie says, "I am thrilled to be working with Liz again. We have a great amount of personal and professional respect for one another. Our extremely talented and creative roster will find synchronicity in our approach and knowledge base as will our clients at advertising agencies and brands direct."

Shaw states, "We are so excited to have Katie back! She will be honing in on the Canadian market as well as cultivating new contacts in the US. Her great attitude along with her deep understanding of the production and animation world, will make her an excellent resource for all of our clients. It is like Liz Laine Reps is coming full circle. I'm glad to have part of the family back."